BWINDI IMPENETRABLE NATIONAL PARK
MURCHISON FALLS NATIONAL PARK
QUEEN ELIZABETH NATIONAL PARK
KIBALE FOREST NATIONAL PARK
LAKE MBURO NATIONAL PARK
MGAHINGA GORILLA NATIONAL PARK
KIDEPO VALLEY NATIONAL PARK
MOUNT ELGON NATIONAL PARK
SEMLIKI NATIONAL PARK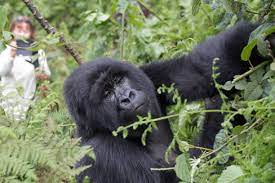 This rather impenetrable park is positioned in the southwestern part of Uganda on the edge of the western rift valley or commonly known as the Albertine Rift. Forest protects to a higher degree half of the remaining mountain gorillas in Uganda in addition, it is very famous for mountain gorilla trek safari trekking or tracking.
Murchison falls national park is perhaps the largest park in Uganda it is named after the Murchison falls where the mighty river Nile bangs through a narrow gorge flowing down to be converted into a placid river whose banks are thronged with hippos, waterbucks, crocodiles, and buffaloes. The flora and Fauna at Murchison is characterized by savannah, riverine forest, and woodland.
Uganda at Murchison falls national park includes, elephants, lions, leopards, giraffes, buffaloes, hartebeests, oribis, Uganda kobs, chimpanzees, and many bird species including the rare shoebill. More on Murchison Falls National Park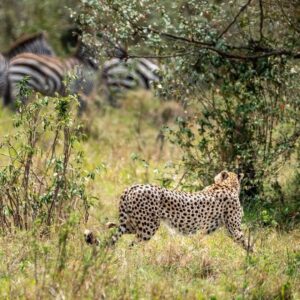 Queen Elizabeth national park along with kyambura and kigezi wildlife resource brings together the most diverse ecosystem in Africa. Thousands of hippos populate these water shores. Open savannah dotted with acacia and euphorbia trees provide habitat for,leopardsm, elephants, lions, Uganda Safari kobs, in addition to big herds of buffaloes.
The park also harbors primate species, ten in number which include chimpanzees and monkeys. Waterbucks, giant forest hog, topi, hyenas, and crocodiles are among the many animals distinguished frequently in Queen Elizabeth national park. More on Queen Elizabeth.
Kibale is one in all the most attractive national parks in Uganda with tropical rainforest, and a multiplicity of animals. Kibale Forest harbors the principal figure of chimpanzees and more than 1,450 are protected inside the park. At Kanyanchu, a community chimpanzee has been habituated for 16 years. This gives tourists a chance to see the great apes in their natural environment at this exclusive Uganda safaris. Threatened red colobus monkeys and the rare I'hoesti monkey are found in the park. At the same time the forest has one of the highest diversity and density of primates in Africa
Lake Mburo National Park, Uganda's smallest national park, was designated in 1982, and is situated in Kiruhura district of Western Uganda. It is the only park that contains an entire lake. The attractive acacia-dotted savanna (158 square miles) is home to huge herds of impala, as well as uncommon topi, eland, klipspringer and other antelope. Other animals found in the park include Zebras, buffaloes, while birds include Crested Francolin, Emerald-spotted Wood Dove, Brown Parrot, Barefaced Go-away bird, Rednecked Spur, common Quails, Black-billed Barbet, Greenwood Hoopoe, Blue-napped Mousebird, Lilac-breasted Roller,African-grey Hornbill, Nubian Woodpecker, Trilling Cisticola, bee-eaters and the cheeky bronze-tailed starling, as well as the majestic crowned crane etc.
Mgahinga gorilla national park is the smallest park in the country. It is about 38 sq km. Though it is very important as it is one of the two parks in Uganda that are habitats for the endangered mountain gorillas. Mgahinga gorilla national park is situated in southwestern Uganda, in kisoro district. This park was gazetted in 1999 and is part of the virunga conservation area.
This park adjoins Rwanda's volcano and the democratic republic of Congo's Virunga national parks. Mgahinga gorilla national park experiences two wet seasons in the year that is February to May, and September to December. More on Mgahinga Gorilla Park
Kidepo valley is one of Uganda's most spectacular parks. This national park is 1,442 square kilometers. Kidepo harbors scenery that cannot be found in any other parks in East Africa. Kidepo is tucked into the corner of Uganda's border with Sudan and Kenya.
Mt. Elgon is an extinct volcano that first erupted more than 24 million years ago. With the largest surface area of an extinct volcano in the world (50 km by 80 km
Semliki, in advance known as the Toro Reserve, lies near the northern base of the Ruwenzori in Uganda. The rich habitat of grassland, savannah, forest, and wetland is home to diverse fauna, in addition to 400 bird species and 300 butterfly species.